Happy 2013! We felt it fitting to share one of our favorite albums, Marcie and Eric's New Year's Eve wedding 2012. One year ago Marcie and Eric rang in the New Year by tying the knot with friends and family in Denver ... I hear from Marcie it was pretty tough for the fun crowd to top the party celebrations for 2013 but we were so happy to help commit these wonderful wedding memories to the page in a beautiful grey linen Fusion album ...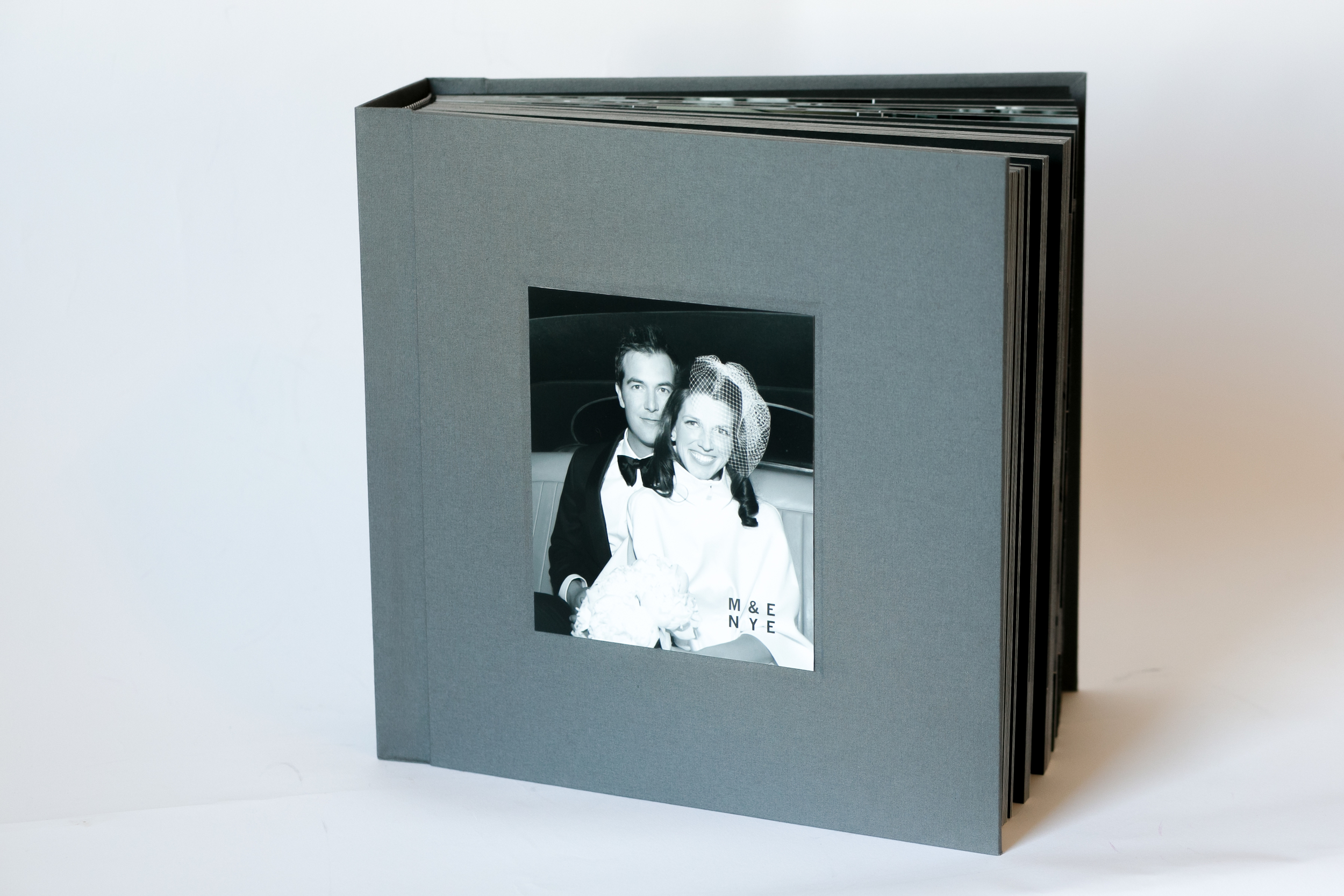 Happy One Year Anniversary Marcie and Eric!
Marcie and Eric loved their gorgeous stationary designed for them by Cheree Berry Paper, so they wanted to prominently showcase it in their wedding album. They choose our Fusion album to timelessly displays their stationary, framed by custom designed black and white mats. The Fusion was a perfect combination of classic elegance with a modern element that accentented their wedding seemlessly. Marcie and Eric's wedding was photographed by Karam Puri Photography.